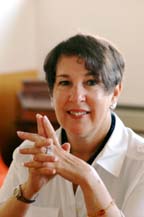 Ann Sonz Matranga works with authors of books and articles including memoir, nonfiction, and academic material.


Ann is a developmental editor and a writing coach. Her clients include authors, agents and publishers. Some authors work with Ann to review and revise a draft manuscript. An author, agent or publisher may contact Ann when a book project is bogged down. An author who is at the beginning of the writing process may work with Ann to develop theme and structure and to serve as a writing partner.

Ann's experience includes work with private clients at every stage of the book development process, and nine years of manuscript review for Berrett-Koehler, a San Francisco-based publisher. She has a Master of Management Degree from the Heller School, Brandeis University, an undergraduate degree from Tulane University, and many years of management experience in corporate and nonprofit organizations.